American Restoration Water & Fire is a New Mexico company that offers a full range of property restoration services while combining the latest technologies and state-of-the-art restoration techniques. We've been in the fire, flood, and smoke damage repair business for years. Our licensed professionals are skilled in loss management to ensure that the recovery process is cost-effective and efficient.
We are proud members of the BBB Member Institute of Inspection and hold our Cleaning and Restoration Certification.
We pride ourselves on keeping our customers and business partners informed throughout the process, and on being responsive to needs and concerns. We deliver the quality you can trust and a commitment to customer satisfaction.
Easy Service
At American Restoration, we work hard to make the cleanup from fire, water, and smoke damage as easy on you as possible. We work closely with your insurance company to expedite your repairs and get you back home.
We're locally owned and owner-operated. You'll always work with the same customer service person, unlike a large national company's telephone helpline with many different people.
Whatever the emergency that damages your home or office, we understand that it is one of the most difficult experiences you'll face as a property owner. We'll do our very best to make the clean-up, repair, and restoration less stressful for you. From the pack-up of your possessions to the clean-up of the site, from the repair of the water, smoke, or fire damage, to the packing back in of your items, we'll help you put your home or office back together.
Here's what our customers have to say:
I couldn't have asked for a better experience!
All your organization from you and your staff in keeping me updated on the start of the job, fighting the many rainy days we experienced to your crew doing the actual work, I have nothing but respect for their professionalism, courtesy & dedication to doing a great job. They were here working hard all 5 days from 0800 to 1830 at night. When they were working up on the roof they thought it felt soft and a member of your crew asked to go up into my attic to look at the framing. He said that the framing of the roof support was poor and should be strengthened. What suprised me was they only rang my door bell once (when they showed up to start the job). they cleaned my gutters and when they left my yard and all around my house was cleaner than it had been in years. all in all I couldn't have asked for a better experience, for what could have been a difficult time for people in their late 70's. Please thank everyone who made it happen.
William Maneil
---
We appreciate the speedy service on such a short notice.
"I want thank your company for service, in the mold remediation at the Zuni Middle School. We appreciate the speedy service on such a short notice. The service provided, as well as the level of professionalism, by your staff was excellent. Our district will highly recommended your company for any mold remediation."
Zuni Public School District Food Service Department
---
Thank You American Restoration!
I would like to thank everybody for making our house whole again, only better. It was a pleasure to work with such a professional and friendly crew. Everybody was so helpful in dealing with this event. So glad I made that phone call and talked to one of your crew when we first got to the house that morning last February.
Sidney and Annick C.
---
Great Service!
"Great service. American Restoration Water and Fire, LLC. met all my expectations. Would definitely refer to friends and family."
Carla J.
---
Very Nice and Knowledgeable
"Your crew are all really nice, knowledgeable guys. I very much enjoyed working with them. I would recommend American Restoration Water and Fire, LLC. to friends and family."
Maria S., Albuquerque
---
Very Professional and Pleasant!
"Your crew are all such true assets to this company. They were all so knowledgeable, friendly, checked our home very thoroughly, patiently answered our questions, professional, and pleasant!"
Robert
---
Excellent Experience!
" I was very satisfied with the response time and the work performed by American Restoration Water and Fire. The crew showed up in a timely manner and were very professional. They checked every area of my home to make sure it was not affected by the pipe break that started in my kitchen. They explained the process and what I could expect and did exactly what they said they would. If I called them they answered promptly and always showed professionalism in the communication. I was called by the client service representative and asked how I would improve the service and I honestly could not think of one thing they could have done to make my experience more pleasant. They completely exceeded my expectations"
Joseph Kelman Alamogordo, NM
---
My home is more beautiful than before!
"I only have good things to say about my experience with the crew at American Restoration Water & Fire. As a local business owner I can appreciate the dedication this company has to surpassing the customers' expectations. That is exactly what this company did. They stayed in constant contact with me and answered my call and addressed my concerns as needed. My home is more beautiful than before. Thank you so much."
Roxie Samora D & M Communications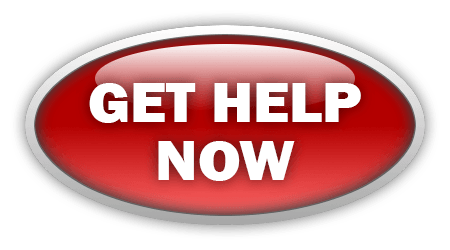 Help us. Help others. You're invited to review: