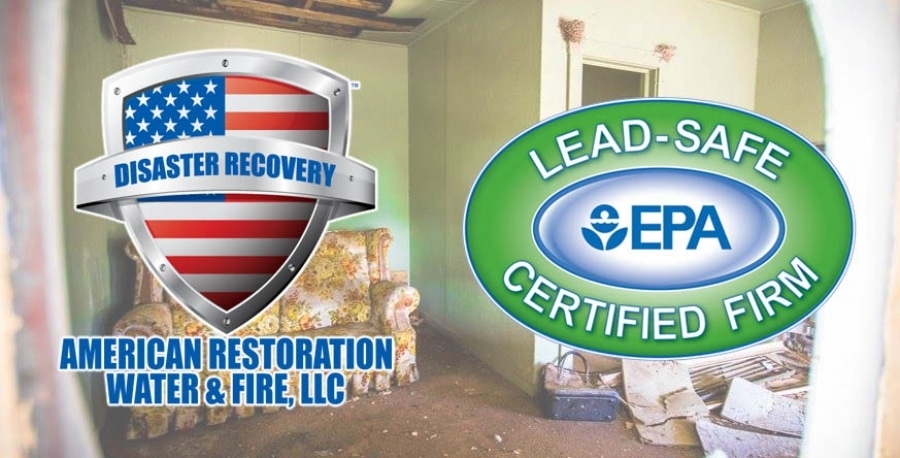 There are some compelling reasons why you're in good hands with American Restoration Water and Fire, LLC. To add yet another reason to the list, we're Lead-Safe Certified by the Environmental Protection Agency.
Firms that perform renovation, restoration, repair, and painting projects in homes, schools, and child care facilities where lead-based paint might be disturbed are required by the EPA to be certified in lead-safe work practices.
Homes and buildings constructed before 1978 contain lead in materials like paint and the old "popcorn" ceiling texture, to name but two. When materials containing lead are disturbed from renovation, demolition, and restoration, the lead dust can contaminate the air and nearby surfaces. Inhaling or ingesting lead isn't good for anyone, but it's especially detrimental to babies and children.
The EPA states there are over one million kids who have been poisoned by old, lead-based paint, leading to:
Learning disabilities
Behavior issues
Diminished motor skills
Lower intelligence
Hearing loss
Brain damage
Memory loss
Chronic Headaches
American Restoration Water and Fire, LLC performs restoration projects all across New Mexico on homes and buildings of all types and ages. You can rest assured that you're in good hands with our multi-certified team of experienced professionals, and that any lead-containing materials will be safely and appropriately handled. Don't cut corners and risk your children's health. Only hire Lead-Safe Certified contractors.