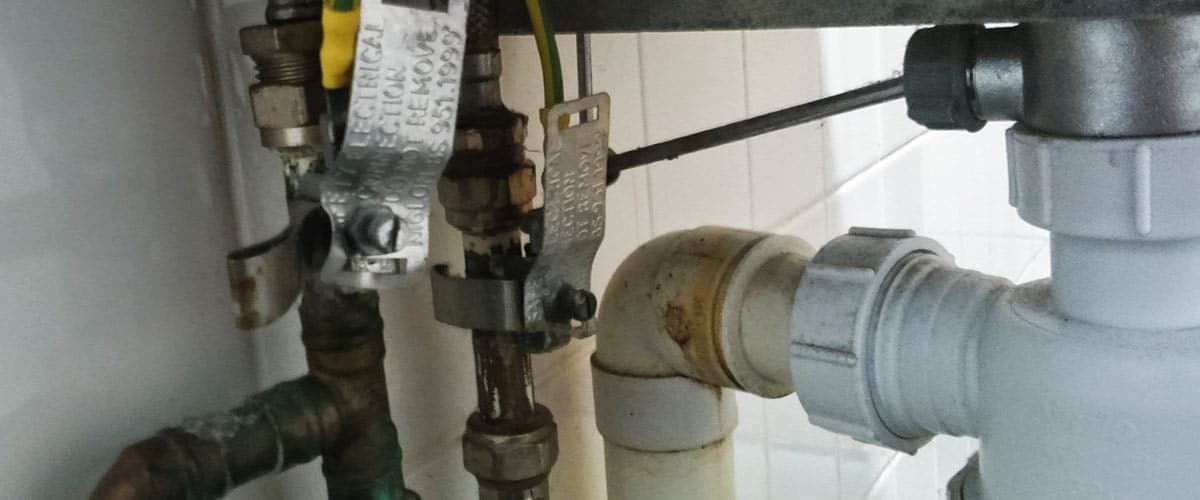 Whether you are a property manager, a real estate investor, or a homeowner, in order to get the maximum value out of your home and safeguard your property from disaster, it is essential that you invest in preventive maintenance. The specialists at American Restoration frequently see water damage, home fires, and smoke damage that could have been prevented through regular care and maintenance of a property. Protect your buildings, your home, and your loved ones by following through with some simple care and upkeep.
In order to prevent costly fire damage and the stress of dealing with a very dangerous situation, regularly checking your home or business for unsafe electrical wiring is an excellent preventive measure to take. Taking note of regular circuit breaker outages, blown fuses, and similar power surges is an easy way to assess the risk of your home. If you notice these things, contacting an electrician will give you more insight into how to repair your electrical network and avert disaster.
Flooding in the aftermath of bad weather or leaking pipes and appliances can cause extensive water damage and require a great deal of repair and flood remediation. Unfortunately, most homes in New Mexico are at risk for flooding. Yet, you can reduce the risk of flooding in your home by performing routine checks of your foundation, roof, gutters, pipes, and appliances.
Addressing what seem like minor problems now- like leaking pipes, or faulty electrical wiring- can prevent costly disaster remediation further down the road, as well as protect your family from unnecessary stress and danger. Avoid fires on your property and avertible flooding by educating yourself about simple maintenance around your home or business and taking the necessary steps to safeguard what's important to you.
Preventing unnecessary damage to a property means that you will have more income to invest in beautification and remodeling projects that make your property more valuable. Interior updates and upgrades to the exterior of your home add value to it in a shifting marketplace. Make sure your money can be allotted to worthwhile home improvement projects through easy maintenance! Browse our blog for more ideas on how to protect your investments from hazards like smoke, fire, and mold.
Have more questions about disaster remediation? American Restoration are New Mexico's experts in flood, fire, mold, and smoke damage reparation.