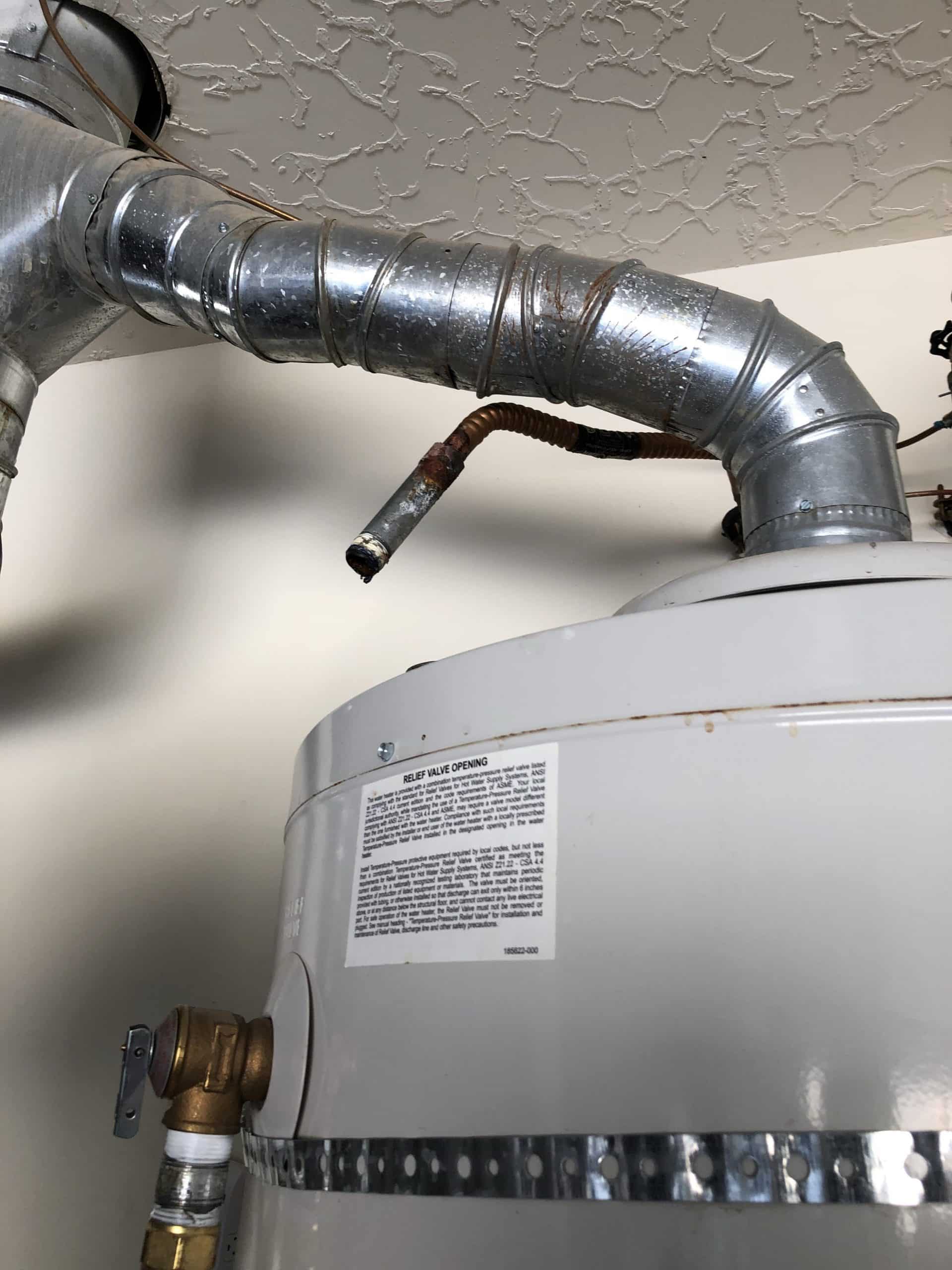 You go on vacation, having a great time. However, back at home, there's trouble brewing. Your corroded water hot and cold-water lines have plans to wreak havoc. American Restoration Water and Fire, LLC understands, this is a common cause of residential flooding.
One of our customers in Rio Rancho went on vacation with their family recently. When they returned, their garage and back bedroom were flooding. They called American Restoration Water and Fire, LLC for immediate help and service.
The reason for the hot water heater flood was due to galvanic corrosion building on the interior of a pipe extension on the cold-water side of the water heater. That galvanic corrosion was due to improper installation of the water heater feed pipes. Feed pipes installed on the water heater were composed of a connection between galvanized pipe and copper pipe. When galvanized pipe comes into contact with copper pipe, and water passes between the two pipes, electrolysis occurs. That electrolysis causes a breakdown in the galvanized pipe. In the case of our customers in Rio Rancho, a tiny pinhole leak occurred and leaked into the garage and back bedroom for 5 days. A recipe for disaster.
After the flood, the homeowner then contacted a plumbing contractor and had the galvanized pipe removed from the hot water side, as well.
So, look at your water heater carefully and contact an experienced local plumber who follows building codes. If you do encounter a leak, leading to a flooding event, contact the professionals at American Restoration Water and Fire, LLC.