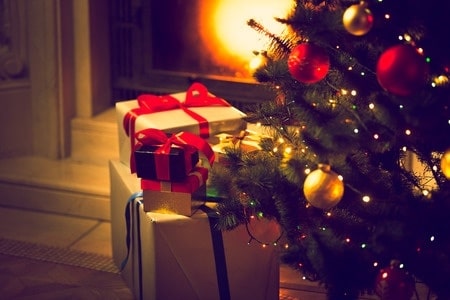 Most fires happen during the holidays. From 2005 to 2009, there were an average of 373,900 house fires each year, resulting in thousands of injuries and over $7 billion in property damage. Almost half of those fires occurred during the cooler months from November through March. And over half of house fire fatalities took place during those months.
Christmas trees, decorative lights, candles, and all that cooking you're doing during the holidays, altogether it's a recipe for disaster! American Restoration wants you to be safe this holiday season, and that starts with being aware of potential dangers.
One reason Christmas trees make such great fuel for fires is that they're not getting enough water. When Christmas trees are too dry, they are more susceptible to combustion. Christmas trees should be watered at least every other day. Keep at least 3 feet between your tree and heat vents, space heaters, fireplaces and radiators. Avoid electrical mishaps by making sure your Christmas tree lights are in good condition. Unplug them before leaving the house or going to bed. Never decorate your tree with candles.
Another common point of origin in holiday house fires is the kitchen. Avoid a cooking fire by checking your food regularly, never leave cooking food unattended. Use a timer so you don't forget that the oven is on. Never wear loose clothing while cooking and keep anything that could catch fire away from any heat sources.
Disaster can strike at any moment, even during the holidays. If you experience a fire this holiday season, first of all, American Restoration wants you to be safe. Make sure you have an evacuation plan in place and that you and your family are safe. Call American Restoration, we're available to help you 24 hours a day, 7 days a week, even during the holidays!