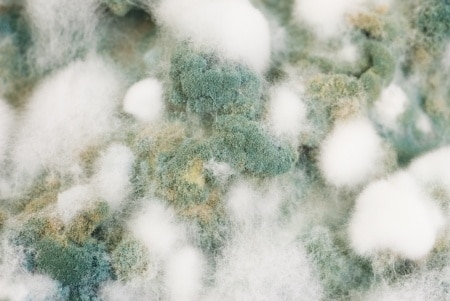 At American Restoration, we often help people restore their homes in the wake of flood damage. Seeking out the help of a professional when dealing with water damage is essential because as certified water damage restorers, we know how to prevent the growth of toxic mold, and we know what signs to look for to identify existing mold growth. Mold is more likely to occur in a home that has experienced previous water damage.
Actively growing mold is not only unsightly and pungent, but it also damages the material it lives on. When mold grows behind drywall or under carpets, it can compromise the structural integrity of your home. If you've already gone through the stress of dealing with a flood in your home or place of business, you don't want to deal with further complications that can be caused by mold damage.
Mold can also have negative effects on health. Mold can elicit a systemic inflammatory response in people that are genetically predisposed to mold sensitivity. According to a recent study, 25% of the population has this susceptibility to mold, and their immune system does not filter the biotoxins from mold. This can manifest itself in a wide range of symptoms from asthma to much more serious life threatening illness.
If you've dealt with flood or water damage, have American Restoration inspect your home, office or commercial property. Preventing mold growth, or remediating current growth can be vital to the structural integrity of your building, to your family or customers' health, and overall quality of life. Don't hesitate to give us a call, our certified mold removal technicians will be happy to help you.