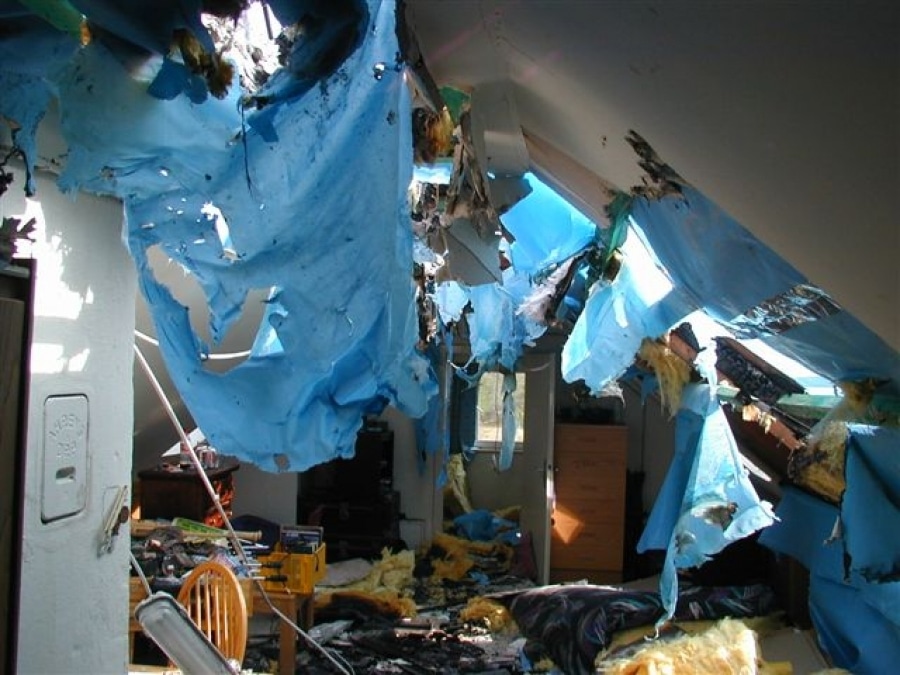 If you're a small business owner, you know your livelihood becomes a huge part of your life and your business is more than just what you do to make money. American Restoration knows and has worked with a multitude of small businesses and organizations in New Mexico throughout our many years serving the area. Protecting your business and the many investments you've made in it is critical. Here, we lend some of our insight to small business owners developing crisis prevention and plans for recovery in the event of an unfortunate and all too common disaster: fire.
The potential for a fire, and the estimated damage one can cause is often underrated. Fire damage is generally two-fold: there is the damage and destruction left in the wake of the actual flames, and then there is the smoke damage that lingers well after the fire has been put out. The combination of these two elements can cause damage to the structure of your business and everything within its walls (not to mention, the walls themselves!).
The best approach to fire preparedness, is simply prevention. Be aware of all potential fire hazards in your building and the area surrounding it, and do your best to mitigate any circumstances that might cause a fire. In the workplace, overloaded electrical outlets and surge protectors are a common cause of fires. Taking a quick look at your electrical outlets to make sure they aren't overburdened can make all the difference.
In addition to general prevention, make sure that you have the appropriate fire insurance in place for your business or organization. Make sure you know what your policy covers, so you can plan accordingly in the event of a fire.
In terms of fire recovery for small business, acting quickly to enlist the help of professionals is important in order to preserve more of the structure of the building and the important furniture and equipment within it. American Restoration serves all of New Mexico, and can usually be on site within less than an hour. We provide full service disaster recovery services that make sure you recover as much as possible, as quickly as possible, and can get back to the work you love.
If you encounter a fire in your place of business, respond quickly and calmly, and immediately call 911. For questions regarding fire and smoke damage recovery, feel free to contact the experts at American Restoration. We're happy to share our insights and expertise with the small businesses of New Mexico.