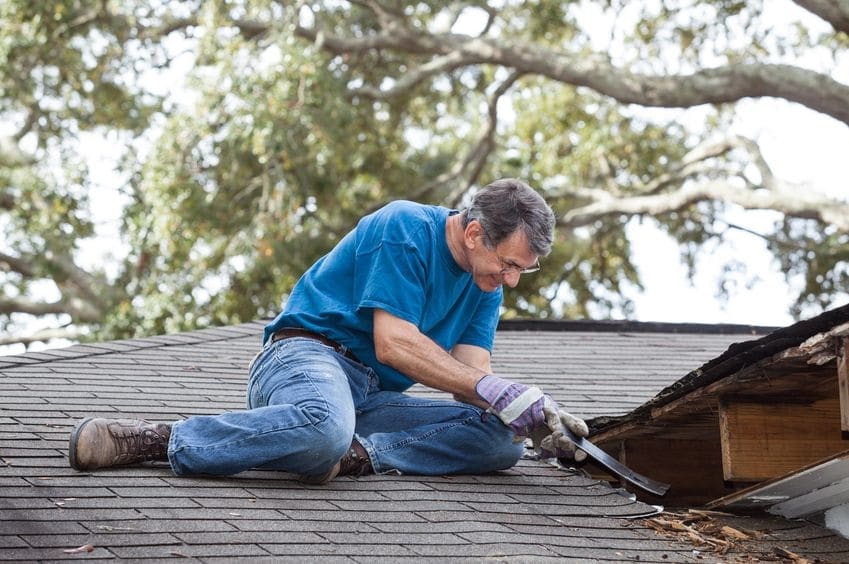 Winter can be especially harsh on your roof. Now that spring is here, it's time to inspect your roof and address any issues that could have been caused by the past few month's cold weather. Here are some spring maintenance tips from the experts at American Restoration Fire & Water LLC. Inspecting your roof can be dangerous so only follow these steps if you feel comfortable climbing on your roof. If you don't have a lot of experience, it's best to call for professional help.
If you have a pitch roof, examine your shingles. Are any cracked or curled or missing? See our blog on DIY roof maintenance for tips on how to repair or replace damaged shingles.
If you have a flat roof, look for cracks along the parapet and canales. Cracks along the parapet and canales can let water leak into your home and put you at risk for water damage. For parapet repairs, call a professional roofer. For cracks in the tar around the canale, you can easily repair it yourself with some roofing tar. Our blog, Tips for Home Floods Before the Flood, explains how!
Inside your home, look underneath the roof. Check for any signs of stained ceilings or discoloring. A ceiling stain is a dead giveaway that you may have a leaky roof. Prevent water damage by calling your plumber and then calling American Restoration. Water damage should be dealt with promptly so mold does not begin to grow.
With monsoon season coming up, take the time now to inspect your roof for potential weaknesses. Proper maintenance is essential if you want to minimize damage in case of a flood, or prevent a minor leak from becoming a major problem. If it's been a while since your last roof inspection or if you detect a problem with your shingles, parapet or canales, contact a professional roofer, and then call American Restoration to repair any water damage. We're here to help you, anywhere in New Mexico, 24 hours a day, 7 days a week!