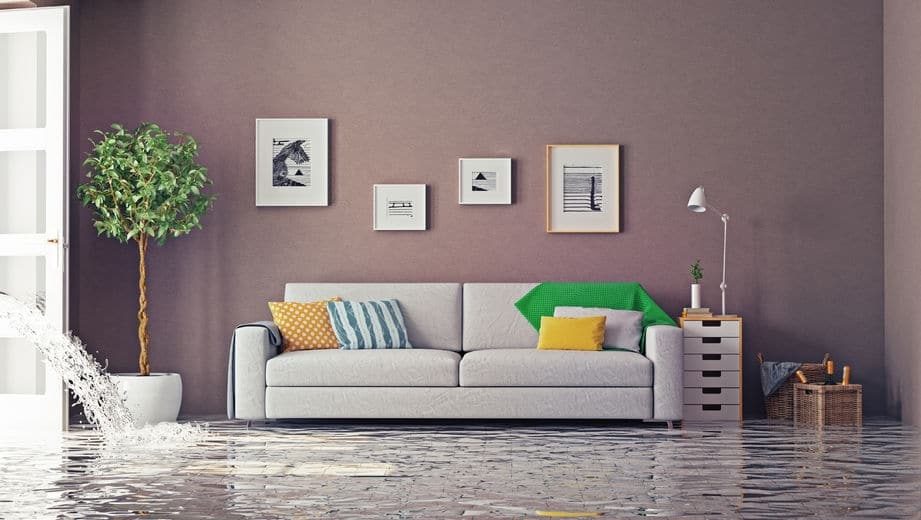 There's a reason water damage restoration professionals exist, and it's largely because water damage is more complex than what initially meets the eye. In fact, the techniques and procedures we use at American Restoration Water & Fire LLC to dry a property and restore it to pre-loss condition are often dictated by the kind of water loss in your home or business. No two water loss situations are the same. The Institute of Inspection, Cleaning and Restoration Certification has identified three categories of water, based on the source of the water damage, and the potential to cause harm. Here's a closer look at these water classifications and what they can tell you about the damage to your home or business:
Category 1: This type of water damage is caused by clean water, as clean as the water that comes out of a faucet. Because these water losses originate from a sanitary source, there's little to no health risk for occupants. Keep in mind, however, that just because water may start out clean doesn't mean that it can't become contaminated after time or exposure to other materials.
Category 2: Losses consist of contaminated water that has the potential to cause illness or discomfort if occupants were to come in contact with it. The water causing damage in this situation may contain microorganisms, or other organic matter, or chemicals that could be harmful to humans or animals.
Category 3: This is the most dangerous, the dirtiest water. Specifically, Category 3 losses are defined as "grossly contaminated," and water is likely to carry harmful bacteria, pesticides, metals and other toxic or dangerous agents that can cause severe illness. If contaminated water causes damage to your home or business, you need to call American Restoration Water & Fire right away.
Time and temperature can affect water quality, so what may start out as seemingly harmless, clean tap water, can quickly become contaminated and cause further damage. As you can see, water damage shouldn't be handled by just anyone, but by an experienced professional. For more information on the three categories of water and how we can dry and restore your property, contact American Restoration Water & Fire LLC today.
Copyright: vicnt / 123RF Stock Photo