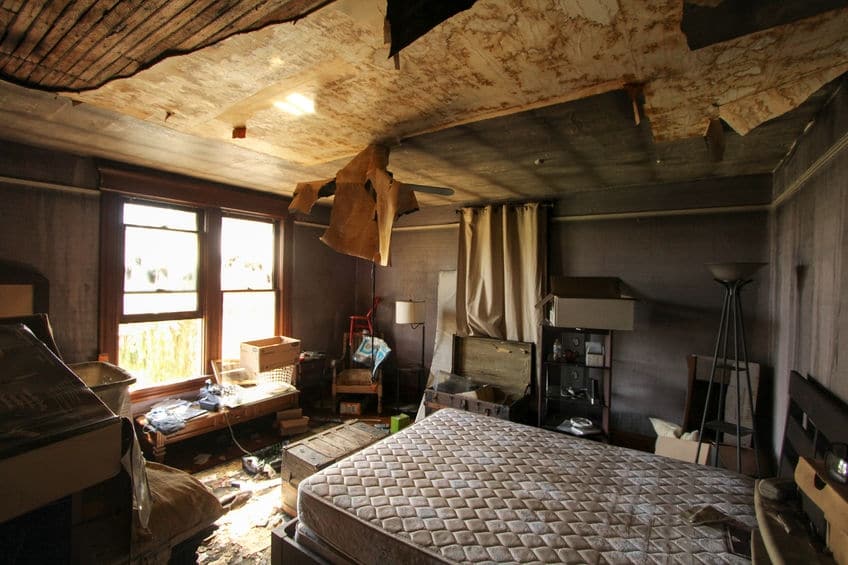 At American Restoration Water and Fire LLC, we come in contact with fire damaged homes and office buildings all the time, we know how frustrating and stressful dealing with a fire can be for home and property owners. We take pride in helping homeowners and property managers return to normal after dealing with a disaster. Fire damage restoration is a complex process and should only be handled by a professional. Here's a quick glance at the steps we take to restore your property:
When our IICRC certified technicians enter the scene, they immediately begin to assess the damage and determine what can be salvaged. Our team works quickly to ensure that the structure and materials within are kept in the best possible condition for restoration. The structural integrity of the area is checked first, to ensure the safety of the crew working on the site. Our techs then board up doors and windows to secure the structure and prevent theft or vandalism.
Initial cleanup is started shortly after the fire. We neutralize the acidic properties of the soot quickly, so they cannot discolor materials in your home or business. Salvageable items are removed for additional cleaning and storage off site. Once these items and any remaining debris have been removed, we can then begin the repair process following IICRC standards.
Though fire restoration seems complicated, the only thing you need to worry about is getting your life back to normal. American Restoration Water and Fire LLC, has spent years helping people restore their home and businesses to their pre-disaster state. Please don't hesitate to contact us today for more information or check out our blog for tips on how to prepare your home to withstand fire and water damage.
Copyright: jrowland16 / 123RF Stock Photo