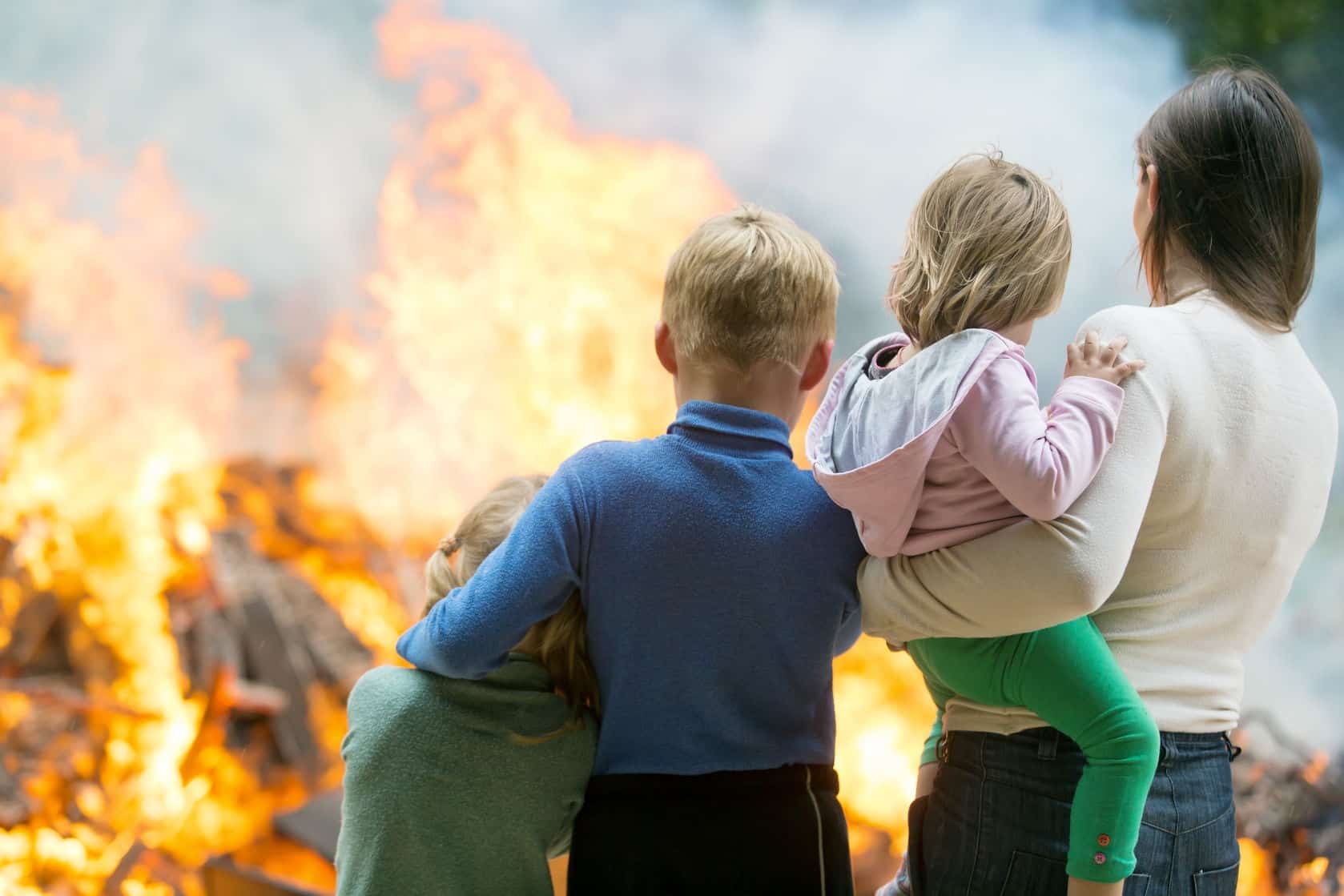 Unfortunately, a fire can strike at any time. In the event of a house fire, being prepared can mean the difference between getting out safely and sustaining an injury. At American Restoration Water & Fire LLC, we frequently respond to fire calls, so we know the seriousness of preparing every member of the family for what to do in case of an emergency. The key to family safety is to hold regular fire drills.
Promoting Family Safety During Home Fires
Do your children know all the exits from your home in case of fire, including windows? What is your plan if you live in a two-story home? The team at American Restoration Water & Fire offers some family fire safety tips:
Make sure that you know two ways out of every room in case of fire, noted the U.S. Fire Administration.
Remember to crawl, staying low to the floor to avoid breathing toxic fumes during your escape.
Store rope ladders in every upper story bedroom, as recommended by Ready, a government agency dedicated to helping families prepare for disasters.
Have a plan for the family to meet in the front yard so first responders will know when everyone is outside.
Practice fire drills on a regular basis to keep everyone on their toes.
Dealing with Recent Fire Damage? Contact Us for Assistance
Once everyone is present and accounted for following a home fire, homeowners can turn their attention to restoring the building from damage caused by fire and smoke as well as the water used by firefighters to extinguish the blaze. If your family has gone through a recent fire, you should know that the team from American Restoration Water & Fire is here to help. For details on our fire restoration services, please connect with us today.